Coulee Dam Academic Campus Safety Project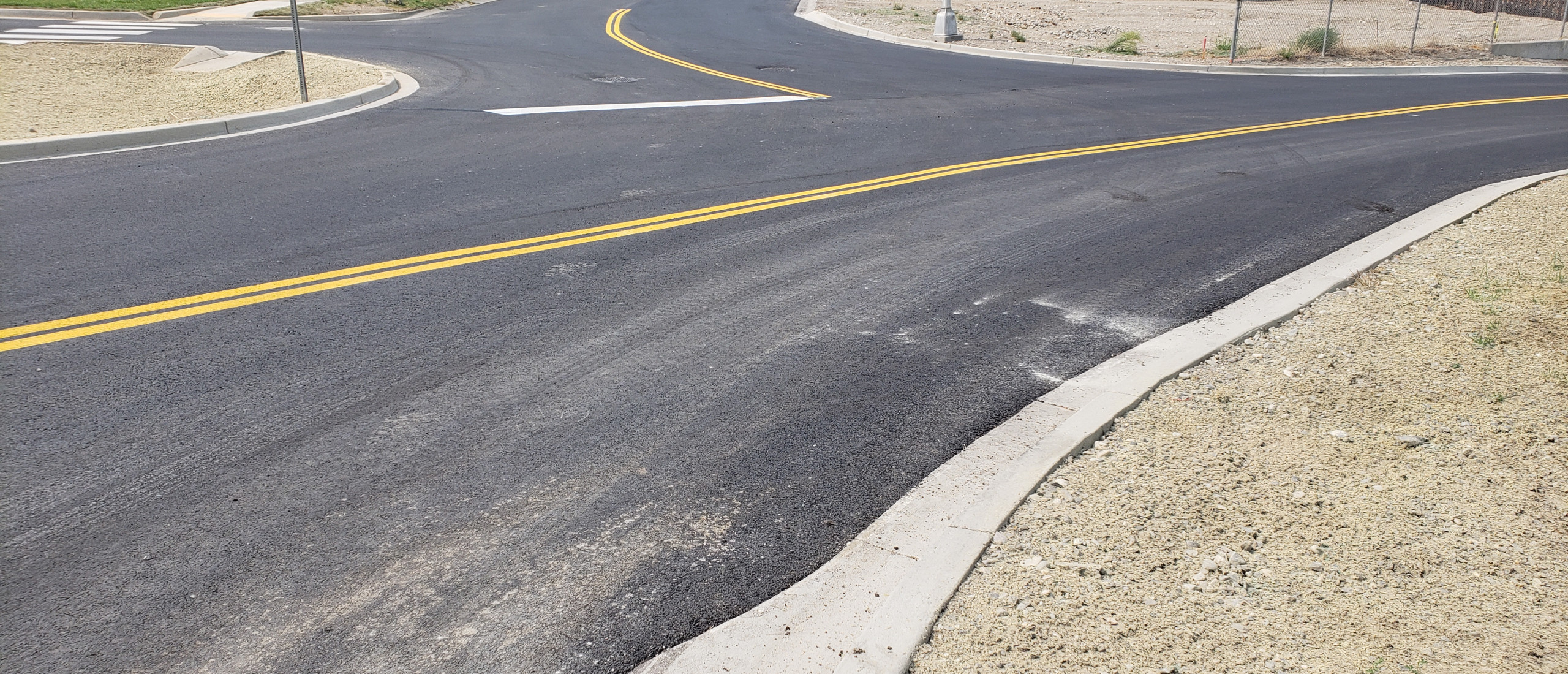 For a small town with big traffic problems, Varela makes things safer for vehicles and pedestrians
The initial layout of the cities of Coulee Dam and Mason City in Washington state included main thoroughfares connecting State Highway 155 to the respected business districts. Mason City was an unicorporated city located within the confines of the Town of Coulee Dam and was built for construction workers during construction of Grand Coulee Dam in the 1930s.
Significant changes over the decades resulted in increased pedestrian and vehicle conflicts, ultimately resulting in the condemnation and demolition of the Town of Mason City and construction of Lake Roosevelt High School.
Bringing access up-to-date
To alleviate these problems, Varela was hired to design and manage construction of improvements including pedestrian safety elements, updating ADA accessibility to the school campus area, narrowing the roadway to slow traffic and limiting pedestrian/vehicular conflict, and reconstruction of two intersections to change the initial traffic intent to better meet the needs of the community.
Varela was instrumental in developing funding applications for the project, resulting in the project being 100% funded through a grant.
Key Project Staff: Kurt Holland, Tran Pham, Daniel Cowger
Funding Sources: TIB, City Funds
Implementation Timeline: Approximately 1 year