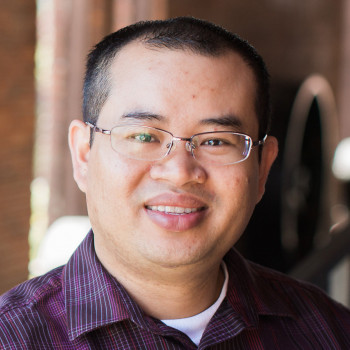 Tran Pham
Engineering Designer, CAD Supervisor
"There's no secrets to success. It is the result of preparation, hard work, and learning from failure."

–Colin Powell
background
Tran was born and raised in Tien Giang Province, Vietnam. He came to the U.S. as a teenager and upon his arrival, didn't know any English. Since then, Tran's hard work, intelligence, and perseverance has enabled him to accomplish many things.
He completed high school at Shadle Park in Spokane, taught himself to speak English, and put himself through college where he earned an Associate of Science, Landscape Design and an Associate of Science, Architectural Drafting.
He is now at the top of his game in the computer drafting world and brings that experience and skill to the Varela team.
Tran is hands-down, the best at creating any kind of computer rendering for a project. His talent and dedication to perfection comes through on everything he produces for clients.
Tran is a very focused person who delivers only the highest caliber work. He specializes in computer drafting, digital applications, and mapping for water, wastewater, stormwater, and transportation projects.
Tran maintains the highest standards in whatever he does, and at Varela, he is a client favorite. His nickname in the office is "T Man" and he goes by that more often than anything else. Tran also has a great sense of humor and terrific outlook on life.
Varela has been fortunate to have Tran on the Varela team since 2005. He has a great sense of humor and an incredible outlook on the world. He values the simple things in life like good food, a comfortable home, working hard, and providing for his family.
interests
Tran is a family man and appreciates spending time with his wife and their two children. He likes cooking, fishing, and camping with his family.