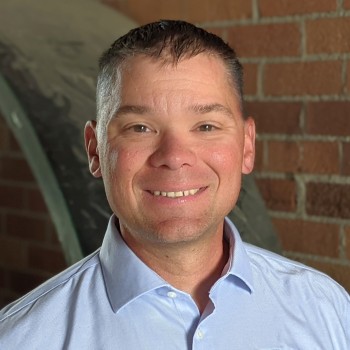 Kevin Taft, EIT
Civil Engineer
"I learned this, at least, by my experiment; that if one advances confidently in the direction of his dreams, and endeavors to live the life he has imagined, he will meet with success unexpected in common hours."

-Henry David Thoreau
background
Kevin moved to Spokane in 2017 after getting married; and he and his wife have a young daughter. He was born and raised in Puyallup, WA and grew up in a working-class family that values hard work.
Kevin has brought that strong work ethic along with him, and has been a wonderful addition to the Varela team! He joined us in 2020 and works as one of our Civil Engineers. He is interested in all things Civil, but Water, Wastewater and Stormwater are his areas of expertise.
Before coming to Varela, Kevin earned a BS in Civil Engineering at Washington State University (WSU) and a BS in Fisheries Biology at Oregon State University. He previously worked as a Fisheries Tech with the Oregon Department of Fish and Wildlife for a time, and also in the construction industry for 12 years as a Commercial/Industrial HVAC jobsite supervisor.
interests
Kevin loves the outdoors and enjoys mountaineering, rock climbing, and ice climbing! He has explored and climbed locally in WA, OR, MT, and CO, and has also climbed internationally in beautiful Argentina where he spent a year climbing and experiencing the Argentine culture. Kevin also likes running, biking, hunting, fishing, skiing, hiking, and backpacking.
Like many of our team members, Kevin loves family time and hiking with his family – especially in Glacier, Mt. Rainier, and North Cascades National Parks. He and his wife volunteer extensively at their church and they like working around the house and doing projects.
Kevin appreciates good cooking and likes to BBQ and use his smoker. He also likes to read and his favorite books and genres include the Bible, Christian theology, outdoor adventure, all things STEM related.
Fun fact about Kevin – he is an adventuresome eater and is not afraid to try most new foods!