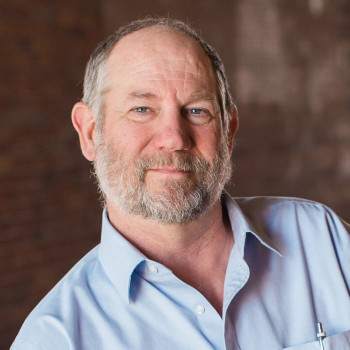 John Patrouch, PE
Senior Engineer
"A man practices the art of adventure when he breaks the chain of routine and renews his life through reading new books, traveling to new places, making new friends, taking up new hobbies, and adopting new viewpoints."

-Wilfred Peterson
background
John was born and raised in New York City in Manhattan. He attended State University of New York (SUNY) at Geneseo, where he received his Bachelor of Arts in Anthropology. He went on to earn his Masters of Science in Environmental Engineering from Washington State University.
John is a keen observer of people and behaviors — it's likely why he has lived and worked in a variety of locations and fields.
In Olympia, John worked as a "green chain boy" while working with a logging outfit and later worked for a commercial oyster and clam bed operation. He worked for a time at IBM in Texas, and also worked on the 72nd floor of the World Trade Center in NYC. One of his favorite jobs includes a stint of time as an apartment manager in Pullman, Washington. Of course, he's worked at several engineering firms too. Lucky for us, Varela is his latest social experiment.
John has lived in a variety of places and worked in a variety of fields. He brings an incredible amount of knowledge to the Varela team and has over 33 years' experience in planning, design, and project management of municipal, industrial, and commercial civil and environmental engineering projects all over Washington, Idaho, and Oregon.
John has significant skill as a project lead for substantial drainage systems, stormwater, roads, water, and sewer systems, and has established himself as an indispensable team member and mentor in the firm.
He is quick to laugh and even quicker to give his time to you. Without a doubt, John is an absolutely unique individual — which you will discover in the first 5-minute of talking with him. His inclinations are to think outside the box and his diversity of experience helps gives him an innovative perspective when projects require creative solutions (which is frequently).
If you take a walk with John or go with him practically anywhere in Spokane, you will run into someone he knows and has a friendly word for. You should try it sometime.
interests
John has a passion for water and is an avid kayaker, paddler, and snorkeler. He enjoys mountain biking, skiing, traveling and camping in his Volkswagen van, and spending as much time outside as possible with his wife.
John makes a point to ride his e-bike to work every day (about 16 miles each way) and has wheeled nearly 6,500 miles over the past two years!
John also spends a tremendous amount of time involved with local conservation and volunteer efforts for many different outdoors organizations.
He is an passionate reader and is able to offer great reading suggestions for just about any taste or interest.