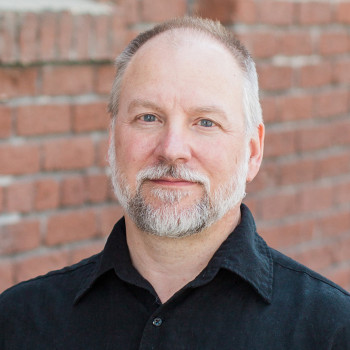 Jeff Moran
Project Manager
"Some people see things that are and ask, 'Why?' Some people dream of things that never were and ask, 'Why not?' Some people have to go to work and don't have time for all that."

–George Carlin
background
Jeff is a born and raised Spokanite and has lived in the area his whole life. Jeff brings an abundance of knowledge and experience to the Varela team, which he joined nearly 30 years ago.
Jeff has over 26 years' experience conducting system evaluations and doing planning, design, and construction management for municipal water and wastewater systems. His experience also includes 17 sewer lift stations and a dozen collection systems.
Jeff is a cross-fit regular who rarely misses a daily workout. If you've ever been to a cross-fit workout, you can appreciate his commitment to it. These characteristics of commitment and work ethic bleed over into his professional life as well — Jeff is a production workhouse who get things done!
These qualities, combined with this integrity, thoughtful approach to projects, and longevity with the firm make Jeff a favorite with clients.
interests
Possessing a sardonic sense of humor, Jeff is a fan of comedians such as Dave Chappelle, Steve Martin, and George Carlin.
He is also, without a doubt, a family guy and spends most of his free time with his wife and their three sons.
He enjoys hiking and is an avid reader. Jeff enjoys the classics and a few of this favorite books are The Count of Monte Cristo, Mary Shelley's Frankenstein, Les Miserables.
A rocker at heart, Jeff was in multiple bands where he played his bass guitar. On occasion, he still likes to wail on his bass.