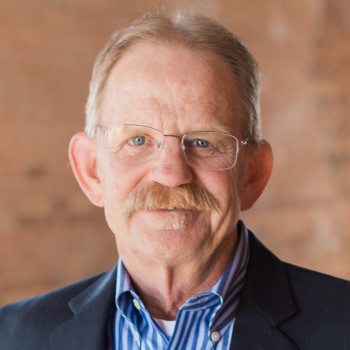 Dana V. Cowger, PE
Principal Engineer
"Listen with curiosity. Speak with honesty. Act with integrity. The greatest problem with communication is we don't listen to understand. We listen to reply. When we listen with curiosity, we don't listen to reply. We listen for what's behind the words."

–Roy T. Bennett
background
Dana was born and raised in Billings, Montana and eventually moved to Spokane, Washington to raise his family.
He attended Montana State University in Bozeman, Montana where he earned his Bachelor of Science and Master of Science in Civil Engineering.
Dana joined the firm in 1991 and is still a partner today. He brings an enormous amount of knowledge, experience, and skill to Varela.
Dana specializes in wastewater, stormwater, and water system funding acquisition, system evaluations, planning, design, and project management. He has more than 35 years of municipal infrastructure engineering experience.
Dana is also a vital mentor at Varela, one who leads by example and with patience. He cares deeply for others — employees and clients alike — and is open-hearted, plain-spoken, and intrigued by the passions and pursuits of those around him.
interests
Dana enjoys swimming, cycling, and is a dedicated golfer. He is big on family values spending time with his wife, four children, and 20 grandchildren. To Dana, the firm and its employees are an extension of his family. This is evident by his approach to work each day and by how he treats those who work with him — with understanding and kindness.
Varela is an extension of his family, both figuratively and literally, as Dana works alongside all three of his sons.
Dana volunteers his time with a nonprofit that is close to his heart, Spring of Hope International. Its mission is to provide clean drinking water, economic empowerment, and spiritual development for the people in Kenya. Several Varela employees, including Dana and his wife, have visited the organization's base operation in Kenya and helped out.