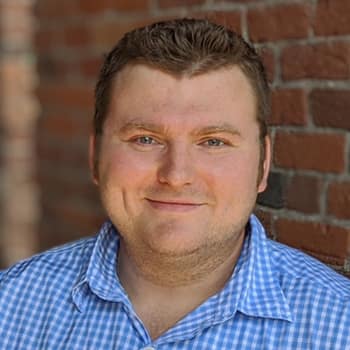 Vitaliy Chekulayev, PE
Civil Engineer
"Success is simple. Do what's right, the right way, at the right time."

-Arnold H. Glascow
background
Vitaliy was born in Mariupol, Ukraine and moved to the United States as a religious refugee when he was four years old. He is the middle child of seven and has lived most of his life in Spokane, Washington.
He attended Washington State University (WSU) in Pullman, Washington where he earned his Bachelor of Science in Civil Engineering with an Environmental emphasis.
Vitaliy joined the firm over a year ago and brings his experience in engineering design and analysis, QA/QC, project and construction management, 3D modeling, stormwater modeling and analysis, and environmental support and analysis skills to the Varela team.
Vitaliy is very industrious individual and has worked hard for everything he has. Since childhood, he assisted his father in repairing and rebuilding cars, and when he got older, he took over operation and management of his father's auto-repair business. He used his skills rebuilding cars on weekends and worked in construction and as a mechanic during the week to put himself through college. He's quick to help anyone at Varela with a car care or mechanical question.
All of his hard work has paid off and he has since earned his Professional Engineer's license.
interests
Vitaliy loves camping and spending time with his family, especially his wife and their young daughter. He also enjoys snowboarding, shooting, hiking, swimming, reading, boxing/MMA (back in the day), doodling and drawing, and learning new skills.
He's also involved in his church and volunteers there in his spare time. Vitaliy has enjoyed cooking from a young age (seven years old!) and likes grilling extravagant meat dishes for his friends and family. He also likes eating very, very spicy food!
Vitaliy speaks fluent Russian and Ukrainian and enjoys traveling. He's visited the Mayan city of Chichen Itza (one of the wonders of the world) and he's visited many areas in eastern Europe.