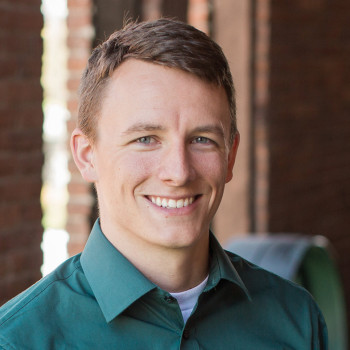 Travis Denham, PE
Engineer
"There are no traffic jams along the extra mile"

– Roger Staubach
background
Travis grew up in the Skagit Valley of Washington State and is no stranger to hard work. His very first job was picking strawberries, starting when he was only in the 6th grade. Later on, Travis attended Boise State where he earned his Bachelor of Science in Civil Engineering. Travis is very driven in everything he does – he always gives 100%. This drive earned him the Outstanding Graduating Senior Award from BSU's Department of C.E.
Travis is very laid back and easy to work with. He has a positive outlook on life and has a pleasant word for everyone. He specializes in engineer and field inspection of water and wastewater systems. His dedication and drive extend to all aspects of his life, including his commitment to fitness through CrossFit, where he is a regular and always encourages his co-workers to join him.
Travis is very considerate and values reflection. His thoughtfulness carries over into his work, how he approaches projects, and how he takes care of clients.
Interests
Travis is happiest when he's is active and in the outdoors with his wife and their dog, Gunnar. Other than his mean CrossFit habit (CrossFit is also where he met his wife, she's his coach!), he enjoys mountain biking, climbing, paddling, fishing, dirt biking, and backpacking. Travis also enjoys reading and lately, has been enjoying books about morality.
When he's not busy being an engineer, Travis ponders what his life might have been like if he had chosen to be a high school math teacher, a career path he had seriously considered and thinks he'd be good at.