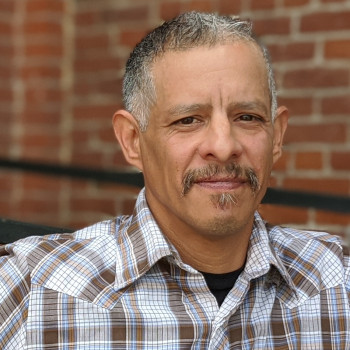 Salvador "Sal" Zaragoza
Field Construction Inspector
"Never give in, except to convictions of honor and good sense."

– Winston Churchill
background
Sal was born and raised in Richland, WA and he is the second to youngest of seven children – he has two sisters and four brothers. He earned his GED at Lake Washington Technical College and before coming to Varela, he worked for 11 years as a landscaping foreman. Sal has now been on the Varela team since 2018 as a field construction inspector.
Sal excels at working with others and has a great eye for detail. He enjoys learning new things and seeks to improve himself in everything he does.
interests
Sal taught himself how to play the drums and over the last 25 years he has been in multiple bands playing country rock and roll. Sal enjoys anything to do with the outdoors and loves camping, fishing, hiking and spending time with his daughter and his dog, Junior. Sal is a family man who loves hosting BBQs, spending time with his parents, and especially spending time with his daughter, who is his whole world.