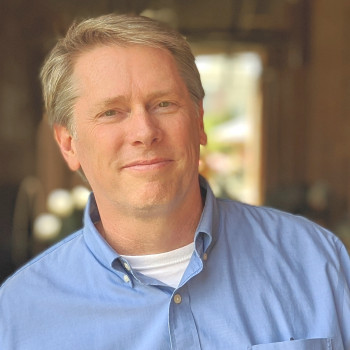 Mark Johnson, PE
Senior Engineer
"May your trails be crooked, winding, lonesome, dangerous, leading to the most amazing view. May your mountains rise into and above the clouds."

-Edward Abbey
background
Mark was born and raised in Missoula, Montana before moving to Spokane, where he attended Gonzaga University and earned his Bachelor of Science in Civil Engineering.
Mark started his professional career in with a local steel building manufacturer and then worked in the construction industry for six years. He also worked for a land development consultant in Kalispell, Montana before accepting a position at a regional land development consultant. He eventually moved into the position of Engineering Department Manager after years as a Project Manager, where he was involved and directed all aspects of residential and commercial development consulting services.
Mark's experience in construction, coupled with solid design and project management allows him to exceed his client's expectations.
He has experience in land development entitlements, final platting, water system design, sewer system design, roadway and parking lot design, storm water design, and storm water and critical areas permitting. He has worked on all aspects of land development, from high density residential to big box commercial. Mark has worked in varied areas of Civil Engineering including but not limited to land actions and entitlements, roadway design, storm drainage design, site grading, mass grading, sewer, water, lift stations, septic design, and more.
interests
Mark appreciates spending time with this wife and three children and likes being outside. He enjoys hiking, boating, gardening, and reading Robert Ludlum novels. Although he doesn't hike as much as he used to, in past years Mark has hiked several high peaks in Glacier National Park — including Red Eagle Mountain and Pollock Mountain which are close to 9,000 feet in elevation.
Before starting his family, Mark was heavily involved in competitive cycling — both road biking and mountain biking. He traveled all over Montana and Washington to compete on two wheels.