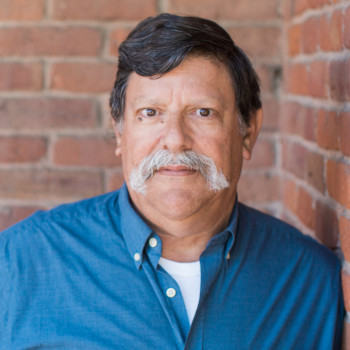 Dave LaFrancesca
Construction Management, Field Inspection
"Be true to your work, your word, and your friend."

–Henry David Thoreau
background
Dave was born and raised in Oakland, California and lived in Napa, California for almost 40 years before moving to the Spokane area.
Dave served in the U.S. Navy for 30 years and he spent 23 of those years on nuclear submarines conducting nuclear testing, air and water testing, hull, propulsion, and auxiliary systems testing, startup engineering, commission, dock and sea trials certification, and mechanical systems inspecting.
He also served as the Resident Officer in Charge of Construction (ROICC) at the Naval Facilities Command, where he conducted construction management, quality assurance, equipment commissioning, and resident inspection for Navy construction contracts at Marine Corps Air Combat Center in Twenty-nine Palms, Calif.
Dave has also worked on a variety of multi-disciplinary projects, including six wastewater treatment plants.
He has been part of the Varela team for over six years and brings with him an incredible amount of inspection and management experience. Dave is a dedicated and loyal employee who holds his work to the highest standards. He is also very friendly, quick to smile, laugh, and tell a joke.
Dave carries with him a lot of honor and integrity and we are lucky to have him on our team.
interests
Dave enjoys riding motorcycles, skeet shooting, fishing, camping, and model railroading. A tinkerer at heart, Dave absolutely loves to conduct all kinds of electronic repair. From guitar amplifiers, to radios, TVs, stereos, and more — he doesn't just want to fix it, he wants to rebuild it so that it's even better than before. Dave also likes guns, automotive paraphernalia, and working in his garden.
He likes to make salsa and other goodies from the fresh produce he grows in his own garden. Dave also makes a mean guacamole — yum!















1 new




Comment






Rewind


Folder History