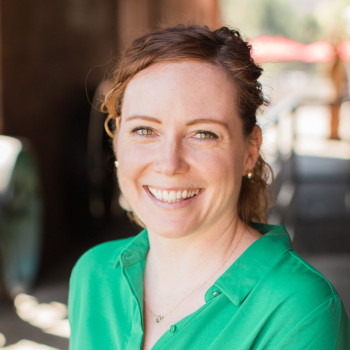 Anna Twohig
Project Funding & Development
"It isn't what we say or think that defines us, but what we do."

-Jane Austen
background
A Washington native, Anna grew up in Kettle Falls before moving to Spokane to study Sociology and English at Gonzaga University. As her fields of study might suggest, Anna is a people-person and has a love for the written word.
Growing up on a cattle farm, building fence, and bucking bales with her family has given Anna an appreciation for tackling tough jobs. She has the ability to connect on an innate level with our clients — especially those in rural communities.
Anna enjoys assisting our clients with their funding needs and strives to make their experience with Varela impactful and positive.
Besides a background in grant writing and funding acquisition, Anna has a diverse skill set that compliments the engineering team at Varela. Throughout her career, she has gained experience in small business ownership, event development, marketing, and has spent substantial time fundraising in the nonprofit world.
interests
Anna likes to balance work with play and enjoys reading, writing, cooking, and adventuring with her husband on skiing (alpine and backcountry), mountain biking trips, and navigating lakes and rivers on her SUP.
Having a natural propensity for being a homebody, when she's not out adventuring, Anna can be found keeping it low-key in the solitude of her home with her Puggle.
She's passionate about helping girls and women of all ages and abilities to adventure in the outdoors through her nonprofit work with SheJumps.
Anna played volleyball throughout high school and college, and spent much of her post-collegiate career traveling to compete nationally and internationally with her women's team. Although she doesn't play much these days, volleyball is how she met her husband and many of her closest friends.















1 new




Comment






Rewind


Folder History