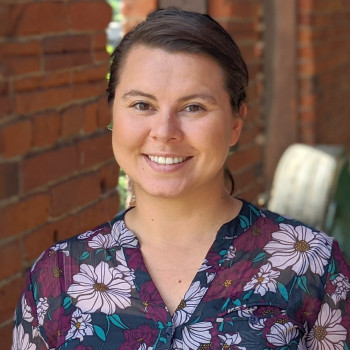 Alix Fox
Construction Engineer
"Fall seven times and stand up eight."

-Japanese Proverb
background
Alix was born in Krasnodar, Russia and came to the US with her parents and her baby sister in 1990 on Halloween. Growing up in Spokane, Alix had an interesting variety of jobs, including bagging groceries at Safeway, working as a florist, caregiving, and cleaning houses. Alix attended Easter Washington University (EWU) where she earned her BS in Mechanical Engineering Technology, with a minor in Manufacturing.
With the goal of broadening her experience and trying something new, she took an internship in downtown Seattle doing Construction Management. She loved it so much she decided to stay for another two years. Lucky for us, she moved back to Spokane in order to be closer to family and joined the Varela Team. At Varela, Alix works as a Construction Engineer and is responsible for document control and coordination with the design engineers, sub-consultants, and contractors. Alix's talents and skills make the Varela team highly effective through the construction process. She is always using her experience and stellar management skills to help streamline the construction oversight and contract administration process while expanding the use of management software on our projects.
interests
Alix enjoyed sports in school, including volleyball and softball. She also plays the piano and played at her church for years. She enjoys spending time with her family, especially her young nephew. Alix loves camping and collecting vintage books. She also speaks fluent Russian and likes to ride motorcycles (she has her motorcycle endorsement). Alix has a deep love for travel and visiting new countries! She most recently visited Spain and fell in love the Picasso museum in Barcelona. She has been to the Eiffel Tower, the Great Pyramids of Giza, and several castles in Germany and would ultimately love to visit the rest of the Wonders of the World someday.